Homegrown Passion
Farmers Daughter Honey is truly a family project. Based out of Douglas, Ontario (Canada) our family and our bees spend most of their days playing in the fields along the beautiful Bonnechere River in the Ottawa Valley.
Learn More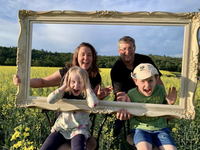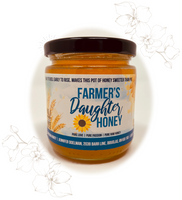 Where 'Sweet meets Science'
Farmers Daughter Honey is a sweet, loving and passion infused project backed by Canadian agronomist Jennifer Doelman. Having been raised on a 5th generational farm in the Ottawa Valley this farmer's daughter knows the value in incorporating a rich heritage ands science backed techniques to deliver rich, high quality honey with a unique taste courtesy of the fields and meadows nearby.
"Teach me about the Bees"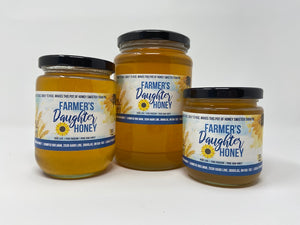 Raw Honey
Straight from the hives! This honey is harvested from the fields, forests and shores surrounding the beautiful Bonnechere River in Douglas, ON.
Shop Now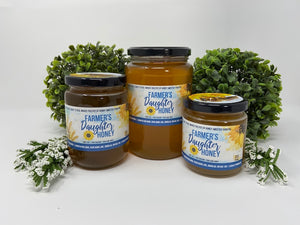 Specialty Honey
These creamed and flavour infused honeys quickly become a favourite of bakers, tea-drinkers and everyday "sweet tooths". Check out our featured flavours...
Shop Now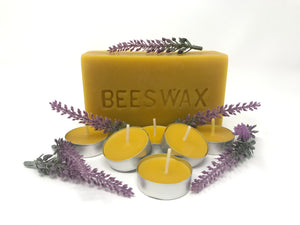 Beeswax Products
Beeswax is produced by the bees when building theirs combs, which is used to house their young and store honey. Find creative and environmentally friendly ways to use this in your home...
Shop Now
Fan Favourites
My husband and I add a dash of honey to our tea every morning. One of the sweetest parts of our day together!

Michele W (Eganville, ON)
Dipping apples in warmed up cinnamon honey is my favourite snack on a chilly day. The jar gets licked clean when it's empty.

Melanie D (Douglas, ON)
My kids love the easy pour containers that your honey comes in. They can squeeze it all by themselves with zero mess.

Randy L (Calabogie, ON)
---